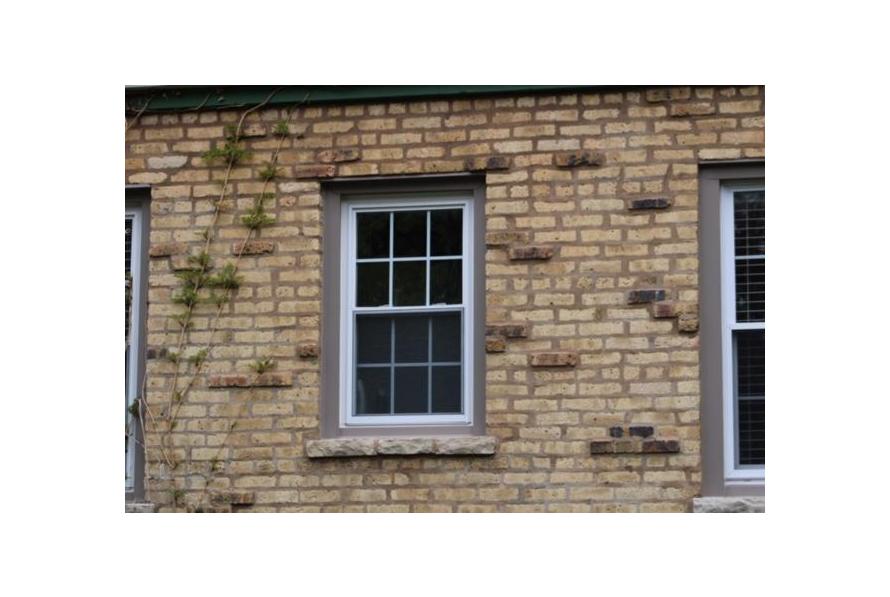 SKINTLED BRICK- A STYLE FROM THE 1920'S
Skintled brick was a style of brick work developed in Chicago in the 1920's that gave an extra dimension to normally flat brick walls. The acclaim for the Chicago based style of skintled brickwork was noted as a coast-to-coast trend in architecture, as reported by the Chicago Tribune in an article dated Dec 30, 1928. This brickwork style was first described by William Carver, an architect, writing for the premiere issue of Brickwork – Working Details, a periodical for The Common Brick Manufacturers' Association of America in Cleveland, Ohio. He defined skintled brickwork as, "setting the [Chicago Common Bricks] roughly at different angles, projecting and recessing them beyond the wall line and even permitting the squeezed out mortar to remain in place; with strong and striking effect." By publishing date, it was noted that the new style had been used by Chicago Architecture on "over fifteen hundred large homes on the North Shore of Chicago." It additionally was described as, "the one new development in bricklaying in the last 500 years," in the Chicago Tribune. In that particular article, the post-WWI Style of bricklaying was announced to be newly spread to New England, making the style an architecture trend that traveled outwards to Chicago, eventually hitting both coasts. The "tapestry"-like effect is said to increase the contrast of the range of dark to light buff tones of gold, yellow and pink.

The skintled 3-D effect can be replicated using thin brick by either custom cutting some the tiles to a greater thickness, or by adhering normal thin brick tile to a substrate, such as a tile backer board cut to the size of the brick, to allow it to protrude from the wall.
- Elizabeth Brickman for Vintage Brick Salvage LLC